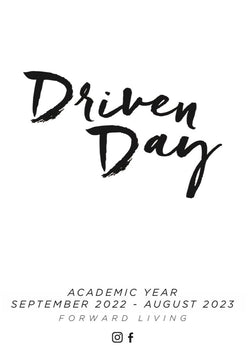 Driven Day
Get DD Anywhere! September-December 2022 Planner Printable Supplement
We've made planning that much easier with our new Driven Day Jewish September-December 2022 Supplement.  
-Download and Print at Home.
- Print the Size You Want that Works for You.
- Print one Month at a Time for Easy Transport 
- Have your Planner ASAP, no waiting for shipping!
-  Perfect for our International Customers!
Download Now!
Specs:  Entire Planner Supplement Contains All Pages from September-December 2022 Including Calendar, Yontif Prep, Daily Pages and More.  See Inner Pages of Actual Product Pages for more Specifics.